The spring flowers blossoming and the peak tourist season approaching, people's demand for museum culture is increasing and more and more narrators are needed, which urges the narrators to keep learning."The basic explanation may be half a year, a calendar practice is enough, want to become a museum mature explainer, the collection of cultural relics, sites behind the history of the story, horizontal and vertical comparison, at least three or five years, or even can be said to be endless learning.Wang yuanyin told reporters that the commentator is still a physical job.
Hefei Humantek Co.,Ltd. is a leading manufacturer of audio guide museum in China, established in 2007.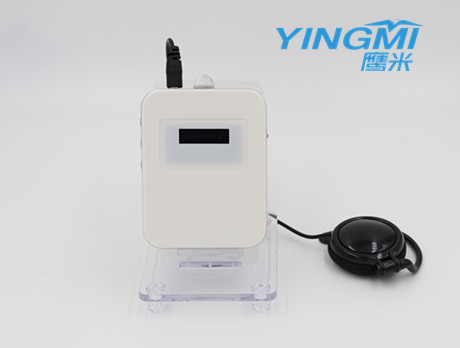 During peak season, the museum's docents receive at least six or seven groups of visitors a day, each for at least an hour, physically and vocally tested.The occurrence of this phenomenon makes many museums choose to use interpreters in scenic spots, which solves such problems as frequent change of manpower and instability.
Our products can be widely used in Scenic spot, museums, companies , factories, government agencies and technology center. The audio guide museum passed ISO9001:2000 ,CE and Rohs .
The team audio guide museum is suitable for the group travel, company visit.
The speaker can speak by transmitter , the visitor can listen can receiver. It providing high-quality tour services, it overcomes the noise pollution and confusion caused by the previous use of loudspeakers and visits a clear, quiet and comfortable environment.