Anhui provincial chamber of commerce for import and export is a non-profit industrial social organization voluntarily formed by enterprises and institutions engaged in foreign trade and international economic and technological cooperation and relevant departments.
Hefei Humantek Co.,Ltd. is a leading manufacturer of audio guide device in China, established in 2007.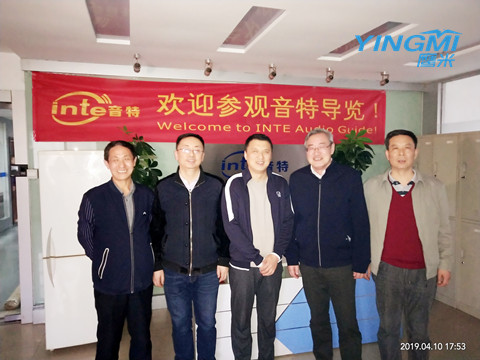 The chamber of commerce will work under the direct leadership of the anhui provincial department of commerce and under the operational guidance of the China association of foreign trade and economic cooperation enterprises.
Jian-cai zhang anhui import and export chamber of commerce on April 10th, executive vice President, secretary general wang and functional leadership to visit my company guidance, first of all, general manager of Lin Hui lead the guests to you a simple introduction about our company, the leaders brought our company international exhibition of welfare, and on international patent, trademark, etc.
Our products can be widely used in Scenic spot, museums, companies , factories, government agencies and technology center.
The audio guide device passed ISO9001:2000 ,CE and Rohs .
The team audio guide device is suitable for the group travel, company visit.
In the communication with the President and the delegation of leaders and guests, the general manager of the company, Lin hui, had a deep understanding of the development and brand building of an enterprise. In the future, the competition in international trademark and international patent is the road that Chinese enterprises must face when they go out.




Yingmi audio guide device , Make The Audio More Wonderful. Welcome to visit our company.