In the tourism industry, due to the limited interpreters, especially the foreign language interpreters, it is very difficult to provide interpretation services with the same standard for every tourist. The electronic tour guide machine system provides convenience for individual tourists and foreign tourists.The use of
tour guide system
is people-oriented service techniques, but also one of the signs of modernization.Only by truly understanding the origin of things can we have a deeper understanding of what lies within.This demand for the park scenic area for the supply of standard, informative multilingual interpretation, the guide machine is undoubtedly an intelligent electronic guide.
Hefei Humantek Co.,Ltd. is a leading manufacturer of audio guide system
in China, established in 2007.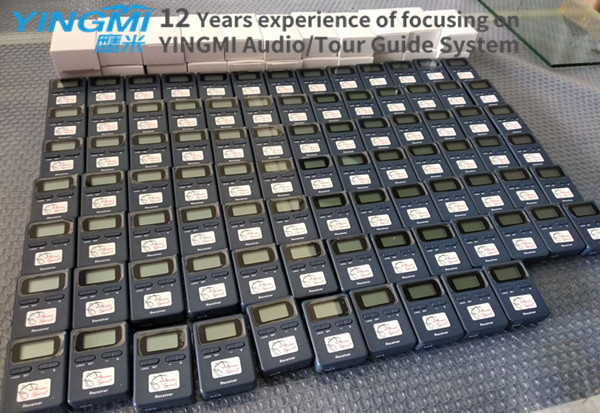 In the process of travel and appreciation, many tourists and appreciators, because they do not understand the rich civilization of scenery and exhibits, tend to scratch the surface of many cultural and historical scenes that should be appreciated and savored step by step, thus causing great waste of travel resources.Take things as they come, observe them, appreciate them, taste them, and think about them.Since the scenic spot is equipped with electronic guide machine system, tourists can fully understand and appreciate the profound civilization of the target.It is also a kind of special equipment for travel interpretation. It can show the articles displayed in the scenic spot and the display with both pictures and texts, so that the audience can understand the inside and feel more cultural deposits while watching and listening.
Our products can be widely used in Scenic spot, museums, companies , factories, government agencies and technology center.
The audio guide system
passed ISO9001:2000 ,CE and Rohs .
The team audio guide system
is suitable for the group travel, company visit.
The speaker can speak by transmitter , the visitor can listen can receiver. It providing high-quality tour services, it overcomes the noise pollution and confusion caused by the previous use of loudspeakers and visits a clear, quiet and comfortable environment.