Holiday notice the supplier for tour guide system
International Workers' Day, also known as Workers' Day, Labour Day in some countries and often referred to as May Day, is a celebration of labourers and the working classes that is promoted by the international labour movement which occurs every year on May Day (1 May), an ancient European spring festival.
The date was chosen by a pan-national organization of socialist and communist political parties to commemorate the Haymarket affair, which occurred in Chicago on 4 May 1886.The 1904 Sixth Conference of the Second International, called on "all Social Democratic Party organisations and trade unions of all countries to demonstrate energetically on the First of May for the legal establishment of the 8-hour day, for the class demands of the proletariat, and for universal peace.
The first of May is a national, public holiday in many countries across the world, in most cases as "Labour Day", "International Workers' Day" or some similar name – although some countries celebrate a Labour Day on other dates significant to them, such as the United States, which celebrates Labor Day on the first Monday of September.
Hefei Humantek Co.,Ltd. is a leading manufacturer of bluetooth tour guide system in China, established in 2007.
Our products can be widely used in Scenic spot, museums, companies , factories, government agencies and technology center. The bluetooth tour guide system passed ISO9001:2000 ,CE and Rohs .
The team tour guide system is suitable for the group travel, company visit.



We will be on holiday from May 1st to 4st since China labor day. You can call me if you have any question.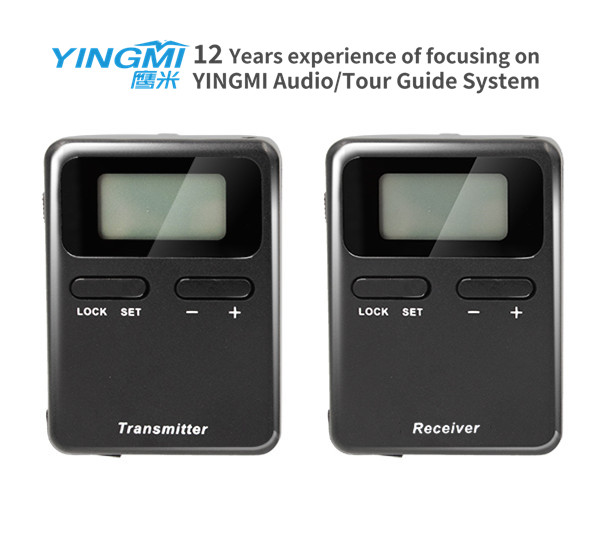 The speaker can speak by transmitter , the visitor can listen can receiver. It providing high-quality tour services, it overcomes the noise pollution and confusion caused by the previous use of loudspeakers and visits a clear, quiet and comfortable environment.




Yingmi tour guide system , Make The Audio More Wonderful. Welcome to visit our company.