The audio tour guide system
used in the Forbidden City has the characteristics of humanized design, strong and light weight, simple operation, good sound quality and so on, achieving the natural degree and fluent degree effect of human speech.The earphone is light and compact, which can be disinfected before use to ensure health.After the investigation and analysis of the visiting psychology and habits of various types of visitors, the scenic spots of the Palace Museum have been recorded into wireless tour guide and explainer by teams and individual visitors.The specially designed distribution map allows the audience to choose the content they are interested in freely and listen to it repeatedly. It is not limited by time or place, and the audience can enjoy the high-quality explanation and bilingual service.
Hefei Humantek Co.,Ltd. is a leading manufacturer of audio tour guide system in China, established in 2007.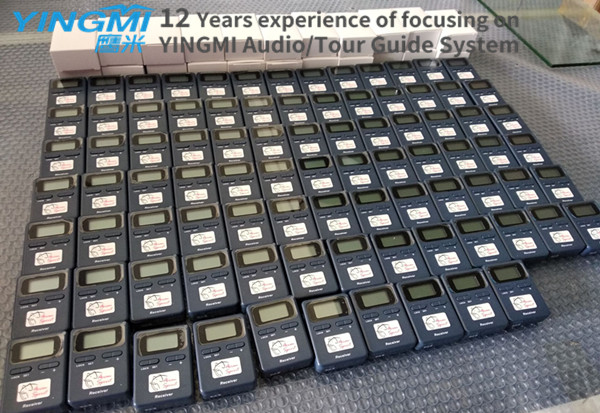 The Palace Museum's self-guided explainer is a way of guiding visitors through
audio tour guide system
to sense the location of users and provide corresponding explanation information.A series of hardware and software (including rf signal transmitters, navigation machines, etc.) that provide security for this mode of navigation.In practical use, the bluetooth explainer firstly integrates the main content and detailed explanation of the exhibition through the connection of the computer, and then the audience can use the bluetooth explainer with their body to automatically receive corresponding explanation materials triggered by the transmitter when visiting the exhibition, which is convenient, accurate and in-depth to understand the exhibition connotation.
Our products can be widely used in Scenic spot, museums, companies , factories, government agencies and technology center. The audio tour guide system passed ISO9001:2000 ,CE and Rohs .The team audio tour guide system is suitable for the group travel, company visit.

Yingmi audio tour guide system , Make The Audio More Wonderful. Welcome to visit our company.