About audio tour guide system in these years, the function also tends to perfect, because of its powerful function and role, people use it all over the world, people will use it in every important occasions.There must be a reason why electronic tour guides are popular among so many people, so how powerful is it?1, the portability of the equipment, in the market to see all the guide machine is relatively small, although the shape is different, but on the surface it looks very small, carry up is also very convenient, in the meeting on the time can be taken on the body to walk around, very efficient.2, the integrity of the electronic guide machine, even if there are a thousand people in the meeting, the guide machine will still be able to explain the focus of the meeting to everyone's ear, can clearly hear every word.The effect is particularly good, can let the whole meeting complete end.
Hefei Humantek Co.,Ltd. is a leading manufacturer of audio tour guide system in China, established in 2007.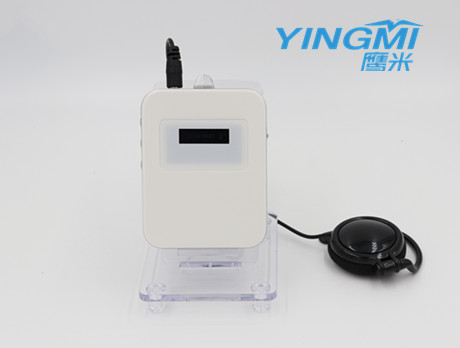 Our products can be widely used in Scenic spot, museums, companies , factories, government agencies and technology center. The audio tour guide system passed ISO9001:2000 ,CE and Rohs .
The team audio tour guide system is suitable for the group travel, company visit.
The speaker can speak by transmitter , the visitor can listen can receiver. It providing high-quality tour services, it overcomes the noise pollution and confusion caused by the previous use of loudspeakers and visits a clear, quiet and comfortable environment.